10th International Workshop on Cyber Crime (IWCC 2021)
to be held in conjunction with the 16 th International Conference on Availability, Reliability and Security
(ARES 2021 – http://www.ares-conference.eu )
August 17 – August 20, 2021
Today's world's societies are becoming more and more dependent on online services – where commercial activities, business transactions and government services are realized. This tendency has been especially visible during the COVID-19 epidemy. As a consequence, it has led to the fast development of new cyber threats and numerous information security issues which are exploited by cyber criminals. The inability to provide trusted secure services in contemporary computer network technologies has a tremendous socio-economic impact on global enterprises as well as individuals.
Moreover, the frequently occurring international frauds impose the necessity to conduct the investigation of facts spanning across multiple domains and countries. Such examination is often subject to different jurisdictions and legal systems. A good illustration of the above being the Internet, which has made it easier to perpetrate traditional crimes. It has acted as an alternate avenue for the criminals to conduct their activities and launch attacks with relative anonymity. The increased complexity of the communications and the networking infrastructure is making investigation of the crimes difficult. Traces of illegal digital activities are difficult to analyze due to large volumes of data. Nowadays, the digital crime scene functions like any other network, with dedicated administrators functioning as the first responders.
This poses new challenges for law enforcement policies and forces the computer societies to utilize digital forensics to combat the increasing number of cybercrimes. Forensic professionals must be fully prepared in order to be able to provide court admissible evidence. To make these goals achievable, forensic techniques should keep pace with new technologies.
The aim of this workshop is to bring together the research outcomes provided by the researchers from academia and the industry. The other goal is to show the latest research results in the field of digital forensics. We strongly encourage prospective authors to submit articles presenting both theoretical approaches and practical case reviews, including work-in-progress reports.
Topics of interest include, but are not limited to
Big Data analytics helping to track cybercrimes
Protecting Big Data against cybercrimes
Crime-as-a-service
Criminal abuse of clouds and social networks
Criminal to criminal (C2C) communications
Criminal to victim (C2V) communications
Criminal use of IoT, e.g., IoT-based botnets
Cybercrime related investigations
Cybercrimes: evolution, new trends and detection
Darknets and hidden services
Mobile malware
Network anomalies detection
Network traffic analysis, traceback and attribution
Incident response, investigation and evidence handling
Novel techniques in exploit kits
Political and business issues related to digital forensics and anti-forensic techniques
Anti-forensic techniques and methods
Identification, authentication and collection of digital evidence
Integrity of digital evidence and live investigations
Privacy issues in digital forensics
Ransomware: evolution, functioning, types, etc.
Steganography/steganalysis and covert/subliminal channels
Novel applications of information hiding in networks
Watermarking and intellectual property theft
Important Dates
Submission Deadline

May 10, 2021




New deadline May 23, 2021

Author Notification
June 03, 2021
Proceedings Version
Jun 13, 2021
ARES EU Symposium
August 17, 2021
All-Digital Conference
August 17 – August 20, 2021
Workshop Chairs
Artur Janicki, Warsaw University of Technology, Poland
Krzysztof Szczypiorski, Warsaw University of Technology, Poland
PROGRAM COMMITTEE 2021
Samia Bouzefrane, CEDRIC Lab Conservatoire National des Arts et Métiers, France
Luca Caviglione, IMATI, CNR, Italy
Eric Chan-Tin, Loyola University Chicago, USA
Michal Choras, ITTI Ltd., Poland
Jana Dittmann, Otto-von-Guericke University Magdeburg, Germany
Bela Genge Petru, Maior University of Tg Mures, Romania
Stefan Katzenbeisser, TU Darmstadt, Germany
Igor Kotenko, St. Petersburg Institute for Informatics and Automation of the Russian Academy of Sciences (SPIIRAS), Russia
Christian Kraetzer, Otto-von-Guericke University Magdeburg, Germany
Jean-Francois Lalande, CentraleSupélec, France
Simone Raponi  Hamad Bin Khalifa University
Ewa Syta, Trinity College, USA
Joanna Śliwa, Military Communication Institute, Poland
Hui Tian, College of Computer Science and Technology, National Huaqiao University, China
Steffen Wendzel, Worms University of Applied Sciences and Fraunhofer FKIE, Germany
Jozef Wozniak, Gdansk University of Technology, Poland
Submission Guidelines
The submission guidelines valid for the workshop are the same as for the ARES conference. They can be found at https://www.ares-conference.eu/conference/submission/ .
Papers accepted by the workshop will be published in the Conference Proceedings of ARES 2021 that will be published by the International Conference Proceedings Series published by ACM (ACM ICPS). Moreover, the extended versions of all accepted papers will be considered for publication in a special issue of the Journal of Cyber Security and Mobility (Indexed in Scopus, http://riverpublishers.com/journal.php?j=JCSM/5/1/jdes ).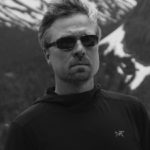 Future Crimes and Hybrid Warfare – technological challenges for law-enforcement and intelligence agencies
Kacper Gradon, University College London, UK
Abstract: "Do Criminals Dream of Electric Sheep?" Such issue is no longer a domain of futurologists and science-fiction writers, but a serious question asked by the EUROPOL alarmed by how emerging Information Technologies shape the future of crime and law-enforcement. Apart from its obviously positive effects, the technology also impacts and affects the way criminal offenders, terrorists and rogue governments operate at the stages of know-how gathering, planning, preparation and execution of their attacks. The progress in the development of IT and its accessibility is so unprecedentedly high, that – in order not to lag behind – the law-enforcement and intelligence communities need to research and analyze the further and potential advances (and design the potential preventive measures) promptly. The presentation addresses the problem of a lack of forecasting/analytical approach to the study of an impact of emerging and disruptive technologies on the criminal, terrorist and information warfare landscape. The author aims to deliver the most up-to-date analysis of the threats to come, together with a set of plausible solutions on how to deter and mitigate the risk. The presentation will characterize the dangers posed by the potential abuse of Information Technologies by the criminal/terrorist/state actors. The author will deliver an analysis articulating the key factors implicated in events related to the technology abuse, across all stages of the event. A special focus will be put on Information Warfare (hybrid and asymmetric threats), where disinformation, misinformation and propaganda are used by nation states in a general scheme of malign foreign influence to disrupt the situation abroad.
Kacper Gradon is the Visiting Fulbright Professor at University of Colorado Boulder and the University College London Honorary Senior Research Associate at UCL Department of Security and Crime Science. His research expertise includes Future Crimes, cyber crime, criminal analysis and counter-terrorism. His current research is focused on designing the methods for preventing and combating disinformation, misinformation and malign foreign influence. He's a member of the World Health Organization (WHO) working group on infodemiology. His research interests include the application of Open Source Intelligence and digital & Internet forensics and analysis to forecasting and combating criminal and terrorist acts. He has 20 years of experience of consultancy and cooperation with Police and Intelligence services in Poland, UK, US and Canada. Graduate of the London Metropolitan Police Specialist Operations Training of Hostage Negotiations, the NCFTA/FBI Dark Web Investigations and the IALEIA Open Source Intelligence courses. Lectured and held visiting professorship positions in the UK, USA, Canada, India, Australia and New Zealand. Participated in over 200 academic and Police conferences and events worldwide. He was the UoW Primary Investigator in the 2014-2017 European Commission FP7 project PRIME (Preventing, Interdicting and Mitigating Extremist Events) dealing with lone-actor extremism and terrorism.